I told you this guy was good. But you're already probably knew that.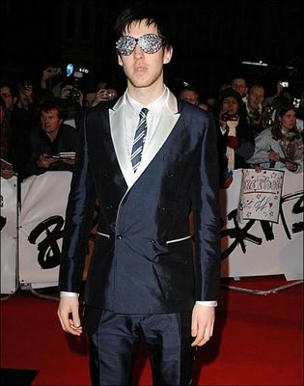 I wasn't at BDO on Friday or Saturday but from all accounts Calvin Harris was huge and amazing. On a line-up of superstar musicians, he truly is the difference maker.
I don't care if you've got these songs or not; here's a catalogue of said artists work from the past yeeeear (plus maybe a little longer).
Waking up in Vegas (Calvin Harris extended remix) - Katy Perry
I like popular music.
Ready for the weekend - Calvin Harris
Tragically poppy buut some people enjoy that. Not me however, this song's terrible. Fake Blood remix is way better.
You used to hold me - Calvin Harris
Some irish requested this song from me when I had no idea what it was. Huuuge tune. You'll like this one.
Yeah yeah yeah la la la - Calvin Harris
Tune. Used in a Coke commercial.
Merrymaking at my house (Mr. Oizo Remix)- Calvin Harris
Calvin Harris = Pop God. Mr. Oizo = Bearded Genius. Just enjoy this classic if you don't already.
She wolf (Calvin Harris Remix) - Shakira
If this song didn't have Shakira's annoying vocals it would be awesome. Her hips don't lie.
We are Golden (Calvin Harris Remix) - Mika
Top 15 songs of last year. Boom.
See the light (Calvin Harris Remix) - The Hours
Top 5 songs of last year. Double fist.
Calvin Harris doesn't necessarily blow me apart with his originality, or his variance indicating a true musical genius lives in his bones, but he has stumbled onto a fantastic recipe of synth pop with a lot of girth to it. Don't you just wish you were as cool as him. Don't cha.