What this classic Monty Python sketch has to do with Modular's latest record signing isn't much but most people are hard pressed to think about anything more than cheese at mention of the word swiss.
But alas, this 3-piece out of Radelaide make sweet music that isn't necessarily hole riddled unlike the curdled delight which shares name sake.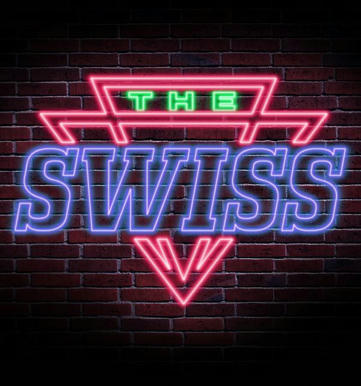 The Swiss
make a brand of music which is halfway between funk and disco, with a hint of cosmic dance storm as well, and in an era obsessed with retro revivalism, The Swiss have a flavour that tastes of genuine home cooking. I'm normally one to steer clear of songs that range longer than 6 minutes, however the quality of their beats is enough to draw me in as a fan.
If anything, the EP in all it's glory cries out for vocals of some kind, a hook that would draw the audience even closer to the tasty jams, but maybe that's just the pop tragic in me.
The album (available through iTunes) is definitely a must have for people who enjoy the likes of early cut copy, fred falke and laser shows. It also features a couple remixes by Melbourne man Knightlife, as well as Tensnake.
The Sydney leg of their release party is tomorrow night, Friday the 5th of March at Sosueme at Qbar and I'm lucky enough to be djing during the evening from 130-3 so if you feel like a cosmic journey, come get tropical with the best thing out of Adelaide since Boof Lehman.
To whet your appetite here is a few tunes from the EP and also an awesome remix they finished for local Sydney dudes
The Holidays
. If you enjoy these tracks then please buy the album mainly because you know you should. 10 months from now when everyone is recapping their favourite albums of twentyten, no doubt these lads will get a mention.
Moonlight Hours (The Swiss Remix) - The Holidays
Manthem - The Swiss
Soap Opera - The Swiss