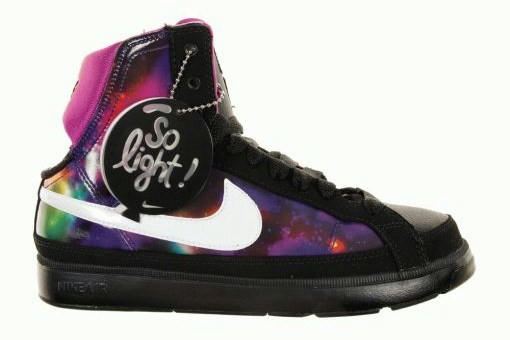 Since the Classixx evening at Civic Underground, I've really had a bit of a musical epiphany. The truth of the evening was that around a quarter of the songs the duo played I'd never heard before, but in speaking with friends more in tune with the evenings particular genres, most of the songs turned out to be from artists I was familiar with but people that I normally pass over. These songs exist in a genre that's hard to describe, call it disco house, or electro funk but in the year 2010 I'm betting there's going to be a massive uplift in said areas. We are already seeing the beginning stages of the domination of
chill wave
and
dream state
from artists such as Neon Indian and Washout, and as dance music continues it's mellow progression and continued resurgence back towards musicianship, look for some of the following artists to begin dominating the airwaves in a scene near you.
Tensnake
is an artist out of Hamburg, Germany, and while he isn't exactly new to the scene, he's only recently gained my attention for his remix work of Polargeist and The Swiss. It was his work on this Polargeist which first drew my attention and led me to checking out his most recent EP, released last month,
Coma Cat
on Vacation Records. This 4 track album was as tight as it comes production-wise, with enough variety to keep me hooked despite the pretty epic track lengths. The ensuing splurge of Tensnake I then went on helped me to uncover even more originals as well as a slue of remixes which were nothing short of exceptional. I'll put up a few tracks but if you dig then please go check out some more work on itunes/beatport.
Need your lovin' - Tensnake
Beautiful disco-inspired original complete with obvious lyrics. Amazing.
In your eyes (Tensnake Remix) - Toby Tobias
Amazingly catchy funk groove. Syncopation is a word that comes to mind. If every DJ in the world played this tune there would be no war.
Battlehymn for children (Tensnake Remix) - The Faint
Touch heavier bass driven epic tune. Just you wait for the drop at 2 minutes. Just you wait.
Check http://www.myspace.com/tensnake for more.
While perusing around Beatport in search of some more German conquests from the Hamburger I also stumbled upon this gem from the newly formed duo, Black Van. Black Van features a man I used to find boring, Kris Menace as well as KoweSix (one half of Moonbotica) and their debut single Yearning is amazing. It also made me dust of a few gems from Menace which I used to really dislike but now.. something has clicked. I'd love to hear from anyone who can listen to Stereophonic and not smile.
Yearning - Black Van
Stereophonic - Kris Menace and Spooky
Holla at your boy.