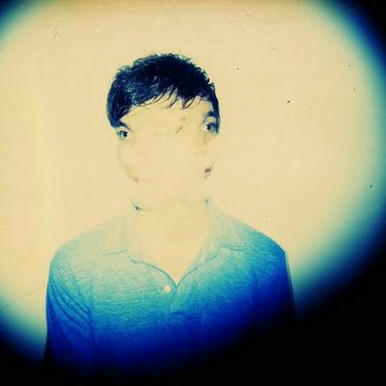 I've been sitting on this post for a while but in light of recent events I thought I'd put it out there for everybody who hasn't jumped on board already yet.
Washed Out is the solo project of Ernest Greene, a 26 year old out of Georgia in the Yew Ess of Ay. Cat has been making music for a few years but in recent times his bedroom creations have started to gather a lot of attention. Washed Out belongs in the new circles of music genres; the lo-fi, no-fi, cosmic, glitter, hypno pop genres of music that have been talking the world over in recent months and a quick listen to his catalogue and it's easy to see why... it's eerily addictive.
Washed Out's music has a glow about it, a spirit and passion that can only be likened to summoning the patronus charm. Each song rises up like a spirit animal and soars in a place that only happiness and fond memories can reside. It's down tempo, pad synthed, tin-drummed pop music with meaningful lyrics which is perfect for a day in the sun. His songs are a must have for any fan of Neon Indian, and he strikes me as a modern Death Cab for Cutie in a sense that I can picture him performing at the Crab Shack if the OC was still on. Washed Out was given solid rotation this past summer on FBi 94.5 so expect it soon on JJJ.
For anybody interested in photography, Ernest also runs a blog of photo's that are amazing. I'll post a link.
Feel it all around - Washed Out
<---- Pick of the bunch
Belong - Washed Out
Despicable Dogs (Washed Out Remix) - Small Black
http://ernestgreene.blogspot.com/
<---- Amazing Photos.
If you've ever been to the beach you'll like this music.
Thank me later xo