I always found it a bit of a concern when you hear of a DJ or producer who use their real name on stage. A quick glance at the biz and at any interview with an artist and it's obvious that pseudonyms and stage names are a fantastic part of the industry. Using a stage name adds character and personality to your bio and any one who uses a stage name usually has a decent story behind the name. There are some great names, there are some absolutely terrible names but rest assured at least the appearance of an alter ego usually denotes one important thing... that they don't play crap music.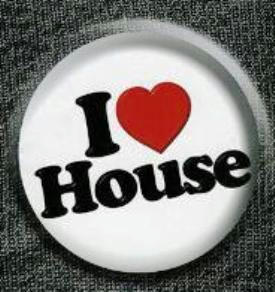 The sad truth of it all is that most DJ's who perform using their real name usually play crap house music, most commonly of the 7 minute variety that they used to play at Tank in between all the headliners who were actually decent. The other side of the coin is that a lot of these people who perform under their real names are old, losing their hair or simply just house music artists, at which point they probably need to consider a career change if they tick any of those boxes.
Please... for music's sake... if you come across a flyer or event that suspiciously looks as if it may contain a plausible artists name, think hard before you commit to attending as the event will most likely be terrible.
Ahem here is a song from some dudes with great names, Australia's own Dcup and Yolanda Be Cool. Their pairing together in the remix of Afronuts last year produced one of the best songs of 2009, and while the tropical/afro-beat genre of YBC is in stark contrast to the boogie/techno work from Dcup, this original song is definitely one of the stand out tracks already of 2010.
I'm posting this track in 192kbps so if you want full quality then please buy it from itunes/beatport. On top of that, the pair have also made a mixtape to commemorate the release, which you can listen to over at their Sound Cloud by following the link.
We No Speak Americano - Dcup & Yolanda Be Cool 192kbps
Sound Cloud - We No Speak Americano Tour Mix
p.s Exceptions to the rule regarding DJ names are if you have a really sweet/unique full name
p.p.s I will also accept people who use their last name only.
p.p.p.s House music is generally terrible.