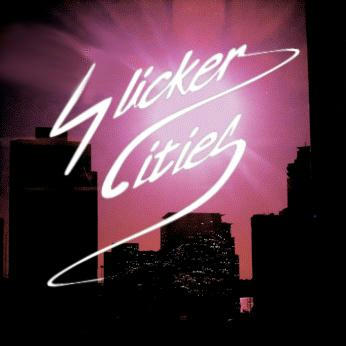 At a party on friday night I had the pleasure of meeting/re-acquainting with some people who had some considerable talent and influence. One of these people was a former alumni who unbeknown to me has been producing and DJing under the name
Slicker Cities
for a minute now. At first I was happy enough to meet a guy whose favourite genre of music was not
bangin' electro n shit
but upon listening to some of his original work it was clear that this bloke has been busy.
His original work has been featured on some heavy-weight blogs, and his style can best be described as French House. There is a smoothness to his productions that shows maturity in his technique, yet there's enough girth behind them to be able to please any punter who listens. His collaboration with fellow GrooveCity favourite Jimmy2sox is actually the best song I've heard all month. In a city filled with dutch house and posers,
Slicker Cities
stands above the masses as a total dude with a magical touch and a bright future. He was happy to share a couple of tracks with me, but if you'd like to get down and see the man himself in action you can catch him at his new weekly night
Cose
at Kudu Lounge at 225 Victoria Street, Darlinghurst.
HARLEM KNIGHTS - Slicker Cities
Keep on Movin - Slicker Cities & Jimmy2sox
<--- wow